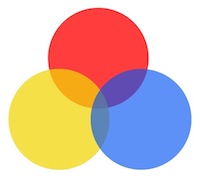 Gig – iconAclass – Dayse & Aver – Neko Neko @ Islington Mill 9th of April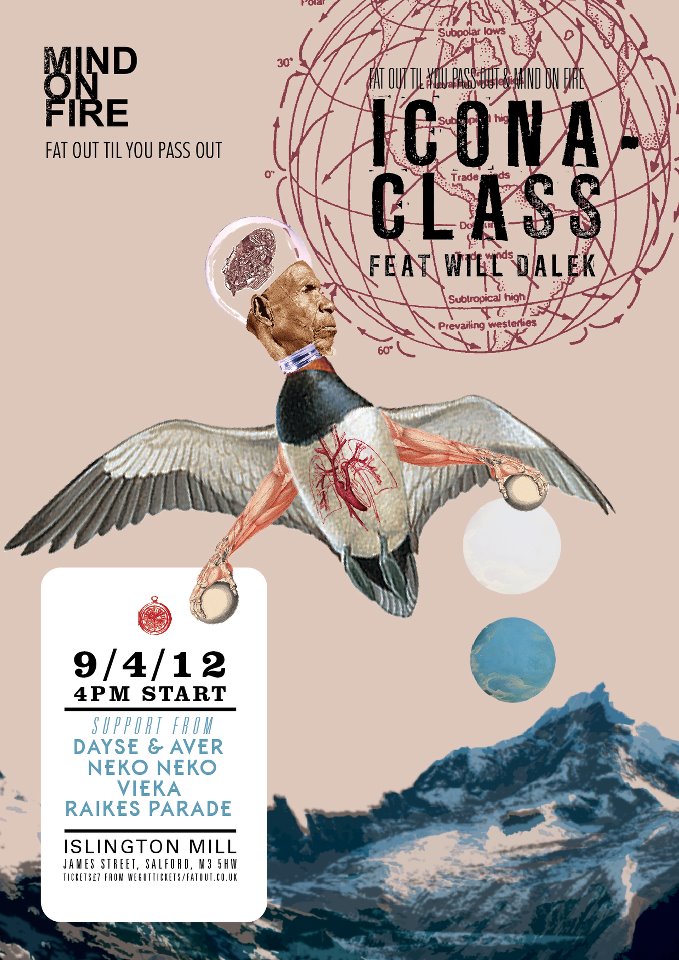 I will be playing Islington Mill on Monday the 9th with iconAclass, Dayse & Aver, Vieka, Bug. Najia Bagi from the Electronic Exchange will be joining me to perform the remixes I did for the Electronic Exchange. It will be an all dayer gig starting at 4pm, Tickets are £7 available from
http://www.wegottickets.com/event/159820
http://fatout.co.uk/#/ticket-shop/4554689482
Big shouts to Mind On Fire & Fat out until you pass out for putting it on.
———————————————————————————————————————————
iconAclass
MC Dälek has been at the forefront of groundbreaking Hip Hop since the late 90's. In his eponymous group with Oktopus, the duo single handedly redefined the very idea of what hip-hop could be and the potential for the music across a slew of critically acclaimed albums released on Ipecac records. Their list of collaborators include the legendary Faust, violent-Jazz trio Zu, hardcore re-inventers Starkweather, Fennesz and label head honcho Mike Patton and have toured with acts as far reaching as The Melvins, RJD2 and De La Soul. With IconAclass, MC Dälek has continued the process of ingenuity, emerging from the murky, polemic heavy, urbanised decay of his previous work to reconstruct with co-conspirator and turntablist DJ Motive the repertoire of classic Hip-hop, nodding to the likes of Public Enemy, KRS-One and Pete Rock in a blend that is still distinctly and resolutely their own, combining Will's untouchably dark and diatribe heavy flow with unique sampling and draw-dropping turntable manipulation. If you want to know where true hip-hop is going, free from all the clichés and reviving the very essence of what it was all about before its mainstream corruption – look no further.
Dayse & Aver
http://soundcloud.com/dayseandaver
"Dayse & Aver is a side project from the mighty Natural Curriculum collective, breathing new life into hip hop by rejecting mainstream clichés and addressing the roots of society's ills through an arsenal of articulate rhythms. As preachers of reason, they ooze with social astuteness through crisp, relentless wordplay and are backed by Omas's scene-setting moody beats touching on a range of styles from jazz to hip hop. For this show they'll be backed by a full live band featuring former members of The Mind On Fire Band." – Now Then Manchester
Neko Neko feat. Najia
http://www.neko-neko.co.uk/
Graham Shortland AKA Neko Neko has been making waves recently with a string of releases on Manchester's My First Moth and Mind on Fire labels. Presenting a new collaborative show you'll hear Neko's heavy synth laden instrumentals topped with lush vocals from Najia Bagi (The Electronic Exchange / Beats & Pieces)
Vieka
http://soundcloud.com/vieka
innocent sounds sprinkled with peppered noise, oozing with sheer brilliance and sugar coated vocals.
An extraordinary treat for the discerning ear juxtaposed by onomatopoeic melodies, contorted lyrics and submerged beats.
Delicious and satisfyingly belching out blues, dubstep and moody influences sullenly tied together with a silk ribbon of true performance and originality.
Bug & Leaf
http://soundcloud.com/bugandleaf
Bug & Leaf AKA Rick Hartley and Tom Leah are an exciting new Manchester based ambient dance duo not to be overlooked. Through there use of sample pads, effects pedals, loop pedals, live instruments and vocals, they bring their well refined productions to the stage.
DJs from the freshest hip hop night in Manchester, In The Loop, as well as Mind on Fire and Fat Out.