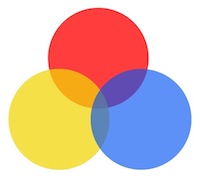 Gig – Neko Neko DJ set at Sounds from the other city 2013
I will be doing a DJ set at the Salford arms at the Mind on Fire / This city is ours  stage for Sounds From the Other City 2013.
————————————————————————————————————————
So Mind on Fire and This City Is Ours team up once again this May bank holiday to present a stage at the wonderful Sounds From The Other City.
We are in the Kings Arms this year kicking off from 3pm til late across 2 floors. Check our lineup below, and check the website for full lineups across all stages, videos, downloads and all sorts of other exciting info.
Tickets available from Islington Mill, Piccadilly Records, The Bay Horse, Skiddle, See and Quay.
http://soundsfromtheothercity.com/tickets/
Here's what we got in store….
FINGATHING (Bare Bones Soundsystem)
DEFT (Rwina Records / Space Hardware)
BLACKSMIF (Blah Blah Blah / Synchronicity)
REAL (WotNot / XVI Records / Sounds Of Sumo)
RAIN DOG (Project : Mooncircle)
SZARE (Horizontal Ground / Idle Hands)
FRAMEWORKS – live band (First Word / My First Moth)
GHOSTING SEASON (dj set)
ORIGAMIBIRO
COGI (Broken Bubble)
KA/VAN (This City Is Ours)
PYC SESSIONS DJs
ONEFIVEEIGHT DJs
MIND ON FIRE DJs
THIS CITY IS OURS DJs
Visuals by EMN
Install by UPPER SPACE